Expand your business with
An omnichannel payment strategy is the key to your business success. Increase your sales by adopting a robust, flexible and secureonline e-commerce paymentsolution
Multipleavailable in a single integration
Expand your customer base by offering the most popular payment methods. Take advantage of transactions in multiple currencies and for any type of remote payment.
Credit card

SEPA transfer

Instant transfer

SEPA Direct Debit
Our turnkey online
Shorten the checkout process to improve the success rate of each transaction. Our Pop-in, Iframe and full API options allow your buyer to complete their purchase while remaining on your website. Oursecure online payment moduleintegrates easily with your CMS tool.
Create a payment experience that is customer centric
A responsiveonline paymentpage in your corporate colours builds customer confidence. Further optimise their shopping experience with a simplified, smooth and ultra-secure payment process.
Start now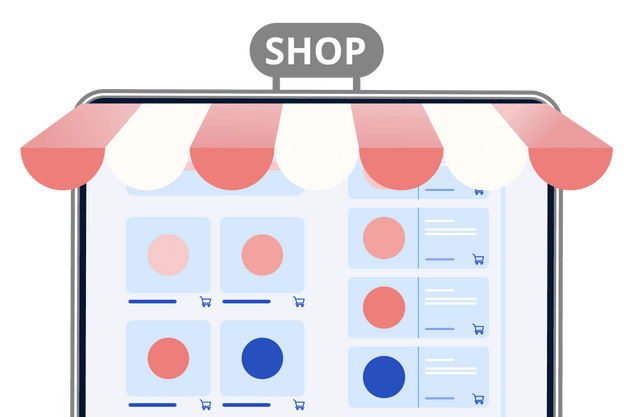 Open your online store with our store service
You don't have an online store yet? Stancer develops, hosts and powers your e-commerce site to allow you to sell online safely and serenely. Your website can start collecting sales today with an integrated payment system.
Discover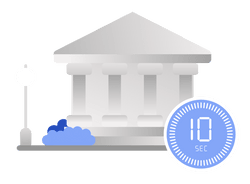 Opt for speed with instant transfer
Get the funds directly into your account with no delay in processing thanks to the instant transfer.
The instant transfer is irrevocable, so you can be sure to receive funds.
Start now
Accreditation & certification
We are accredited by the ACPR as a payment institution and certified PCI DSS Level 1.
Data Privacy
Your data and that of your customers are hosted in France and subject to the strictest standards of preservation.
Secure payments
With strong authentication (3D Secure), we verify that the buyer is the holder of the card used during the payment, to combat fraud effectively.
Fight against fraud
We use algorithms to detect and block fraud attempts.
Guarantee the safety of your customers and your cash receipts
Secure transactions enhance your site's reputation and help your business grow. That's why we've put in place robust and reliable protection systems to protect you from fraud attempts. With Stancer, you can collect your payments easily right now!
Start now
A single dashboard to manage all your online payments
Manage and control your business from a Dashboard. This unique dashboard gives you a consolidated view of payments, refunds and claims. Keep a history of events and get statistics on your recurring revenues.
+
Without commitment

No management fees
Increase your, not your expenses
Increase your conversion rate and boost your revenue by simplifying the payment process. Benefit from a reduced costonline paymentsolution with no hidden fees.
Discover our pricing
Why should you choose an online payment solution?
Online payment offers you security, efficiency and modernity. It facilitates your accounting by automating invoicing and notifications, and enables transactions to be carried out at any time, even when you're away. Its integration enhances your brand, supports your marketing strategy by offering payment facilities, and makes transactions secure, thanks in particular to the 3D Secure system. With a personalised payment system, your online shop is perceived as more serious.
Start now
Do you do more than 100,000 transactions per month?
Design your own customized offer with the help of specialists in payment and subscription management. Multi-currency contracts are available upon request.
Contact us
Frequently asked
The money collected will be transferred to you within 7 working days.

This delay allows us to analyze the collected payments for you to prevent fraudulent transactions.

During this stage, your cash receipts are kept on your Stancer account: Stancer does not perform any transaction on them. At the end of these 7 days, the funds are transferred to your bank account, minus our commissions. Please note that this period may be extended in case of a public holiday.

In order to integrate the Stancer online payment solution, you must firstcreate account. Once your account has been created and validated, you have direct access to your Customer Area and your dashboard. All you have to do is follow ourdocumentationto easily integrate our online payment solution on your site in order to receive payment from your customers. Adopting the Stancer e-commerce payment solution is the easy choice: we manage the set-up of your VAD contract for you.

In order to collect a credit card payment on your website, you can use an online payment module from an online payment service provider such as Stancer. This allows you to create a payment page where payment by credit card is available.

When making an Internet purchase, your website must offer these 3 steps during the checkout process:

verification of the order details and the total amount to be paid
possibility to modify the order
confirmation of the order with payment obligation

The site must specify the online payment methods and whether it can accept credit card payments.

The Internet is not without risks. In order to avoid a bad reputation for your online shop, optimise the quality of service and increase the security of transactions. Buyers especially avoid e-commerce platforms that are not secure and that admit to a faulty payment system.

Stancer has advanced tools to ensure a secure transaction. After verification of the credit card number, the customer receives a confirmation code to validate the purchase. With its secure payment system, Stancer uses a powerful algorithm to prevent the risk of fraud. Stancer reinforces the security of your transactions with an SSL security protocol.
Ready to
01
Create your account online in 5 minutes.
02
Access your Customer Area and your tools.
03
Integrate our payment solution simply.
04
Cash in your customers from your site.